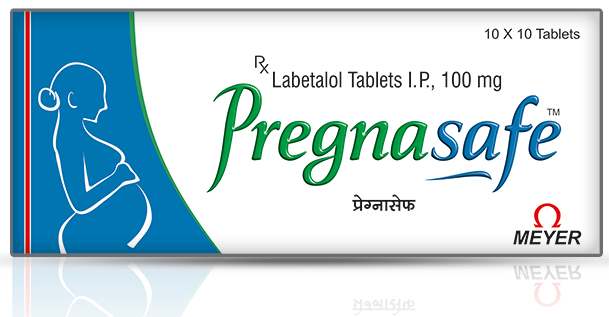 Safer & Effective Option in Management of PIH

Pregnasafe contains Labetelol 100mg tablets that quickly lower the high blood pressure in pregnancy
Pregnasafe – Safer & Effective Option in Management of PIH

Pregnasafe contains Labetelol 100mg tablets that quickly lower the high blood pressure in pregnancy
It contains labetelol that quickly lowers the high blood pressure in pregnancy. Pregnasafe is used in the various crucial situations to treat high blood pressure during hypertension episodes following a heart attack, pregnancy or surgery.
It is the beta blocker that reduces the heart rate and improves the blood flow to the heart, thus helps in decreasing the blood pressure. It gets well absorbed orally and gets widely distributed.
Pregnasafe has made possible to save pregnant mothers from high blood pressure, thus reducing the risk of stroke, heart attack, or death.
Pregnasafe Tablet is used in the treatment, control, prevention, & improvement of the following diseases, conditions and symptoms:
Severe high blood pressure during surgery
Rare tumor of adrenal gland tissue
Clonidine withdrawal hypertension
High blood pressure episodes following a heart attack