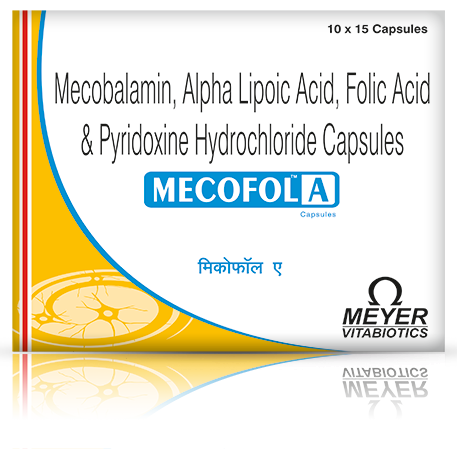 Supple and Flexible Joints in Osteoarthritis.
full strength & maintain healthy joints with a particular focus on cartilage health in Osteoarthritis.
For Neuromuscular Disorders like:
Peripheral neuropathy
Neuralgia
Carpal tunnel syndrome
Sciatica
Low back pain, muscle pain & cramps
Methylcobalamin, Alpha lipoic acid, folic acid and Vitamin B6.
1 Tablet daily after main meal with plenty of water.