Meyer Organics is dedicated to cater the needs of its valued customers globally.
Meyer Organics has its presence in more than 30 countries. With established presence in South East Asia and Africa and growing presence in other markets, Meyer Organics is making a mark in the global pharmaceutical market with its innovative healthcare products.
Meyer Organics offers years of experience in developing strategic international partnerships. Meyer Organics aims to work as closely as possible with its International partners with daily contact and regular visits to respective markets by our International Business Executives.
Meyer Organics offers its International partners full marketing support and develops marketing strategies tailored to each individual market. This may involve full medical detailing to GPs and hospital specialists, using specially produced detailing aids, or consumer promotion using innovative marketing techniques.
Meyer Organics ensures timely and regular supply of its products anywhere in the world with its highly skilled production and logistics team.
Meyer Organics has an efficient regulatory team responsible for pharmaceutical export registrations world-wide.
Meyer Organics has been recognized as "Export House" and awarded "Certificate of Recognition" by Ministry of Commerce and Industry, Office of the Joint Director General of Foreign Trade.
Map of worldwide locations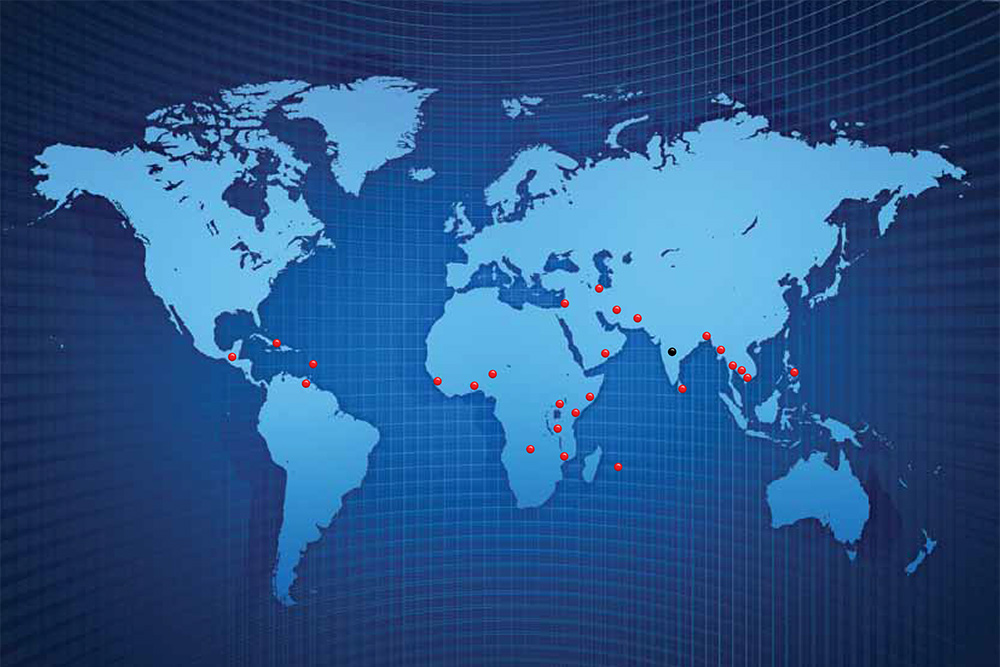 Afghanistan
Azerbaijan
Bangladesh
Cambodia
Ghana
Guatemala
Guyana
Iran
Kenya
Laos
Mauritius
Mozambique
Myanmar
Nigeria
Philippines
Saint Vincent
Sierra Leone
Somalia
Sri Lanka
Syria
Tanzania
Trinidad
Uganda
Vietnam
Yemen
Zambia