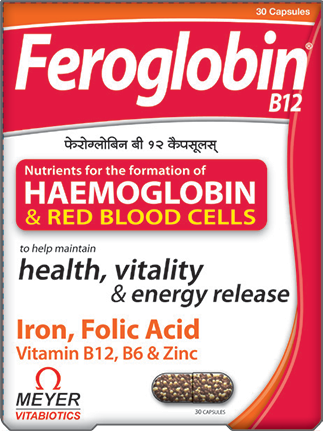 SLOW RELEASE Gentle on Stomach – Iron in Moderation
Iron + Folic Acid + Vitamin B6 + Vitamin B12 + Copper + Zinc
Feroglobin B12 S. R. Capsules provides a unique combination of iron and essential co-factors that provide optimum rise in haemoglobin levels. For maximum effectiveness and minimum discomfort, Feroglobin B12 S.R. Capsules offers a revolutionary slow release technology.
Iron and Zinc – Essential to maintain haemoglobin levels
Copper – Vital for the absorption of Iron
Folic acid and Vitamin B12 – Essential for formation & maturation of RBCs.