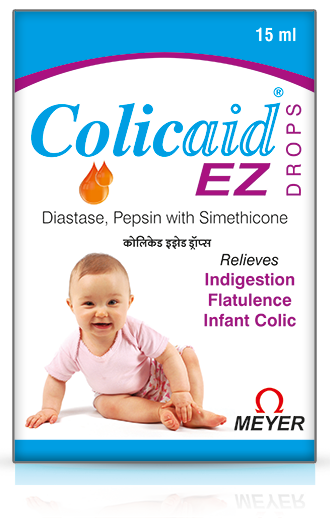 Make Digestion EZier
In indigestion it's not easier for mother to make infant smile again. Colicaid EZ Drops make digestion easier in infants and make them smile again.
Colicaid EZ Drops offers
Fungal Diastase – Helps for digestion of Carbohydrates
Pepsin – Helps for digestion of Proteins
Simethicone – Relieves flatulence & abdominal discomfort
Colicaid EZ Drops is formulated with only 100% natural colors & flavors.
Pack: – 15ml