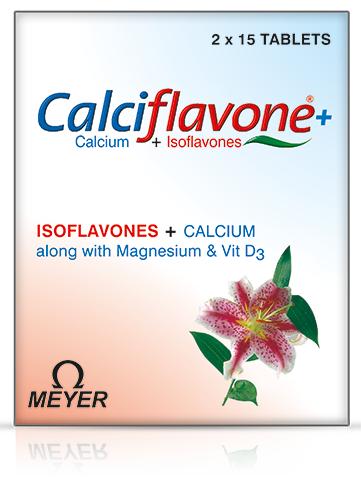 Calcium + Isoflavones for Post Menopausal Problems
Calciflavone is an ideal companion for all menopausal women including in peri & post-menopausal symptoms. Calciflavone provides Soy Isoflavones + Calcium along with Magnesium and Vitamin D3.
Calciflavone significantly reduces night sweating, hot flushes & depressive symptoms.
Each film coated tablet contains :
Calcium Carbonate I.P. 800 mg
eqvt. to elemental Calcium 320 mg
Isoflavones, 40% 100 mg
Magnesium Hydroxide I.P. 120 mg
eqvt. to elemental Magnesium 50 mg
Vitamin D 3 (as stabilised) 200 I.U.
Excipients q.s.