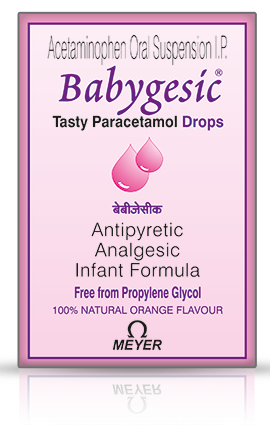 Safe & gentle care in fever and pain
Babygesic contains Paracetamol, the all time classic antipyretic. Paracetamol has analgesic and antipyretic actions.
Babygesic is the only Paracetamol which fulfills the three distinction of pediatric medicine i.e., Highest safety, Top Efficacy and Highly Palatable. Babygesic is free from Propylene glycol and is formulated with only natural colors & flavors.
Pack: – Drops – 15ml
Suspension 125 – 60ml
Suspension 250 – 60ml